Transcend StoreJet 25C3S 2TB USB 3.1 Gen 1 Type C Silver External HDD
৳ 10,500.00 (-5%)
Brand – Transcend
Model – Transcend StoreJet 25C3S
Storage – 2TB
Type – External HDD
Form Factor (Inch) – 2.5 Inch
Compare
StoreJet 25C3S
Wtih a touch of opulence at the tips of your fingers, Transcend's lightweight StoreJet 25C3S is more than a portable hard drive—it's a fashion statement. The StoreJet 25C3S features the USB 3.1 Gen 1 interface and USB Type-C port for unmatched transfer rates, and is a pre-formatted NTFS file system allowing use right out of the box.
A touch of elegance
The StoreJet 25C3S's sleek aluminum casing has been polished, sandblasted, and anodized. It reflects your good taste even as it complements your other tech devices. The CNC-finished edges and the Transcend logo embossed on the case speak volumes about your commitment to style and quality.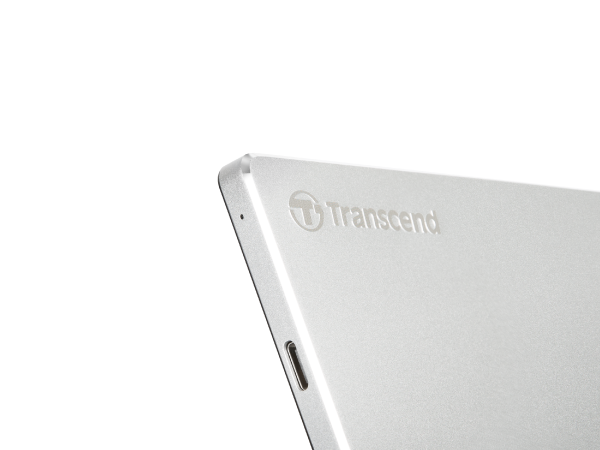 USB Type-A & Type-C supported. Made to adapt.
The StoreJet 25C3S comes with both a USB Type-C cable and a USB Type-C to Type-A cable to accommodate devices featuring the USB Type-C or USB 3.1 interface. Having endured 10K plug-unplug tests, this hard drive offers high durability, ensuring greater protection for your files.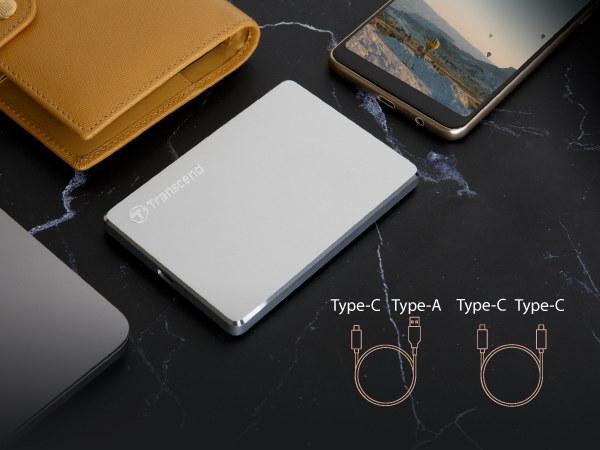 Lightning-fast transfer speeds
The StoreJet 25C3S is equipped with the USB 3.1 Gen 1 interface, providing lightning-fast transfer rates of up to 5Gbps.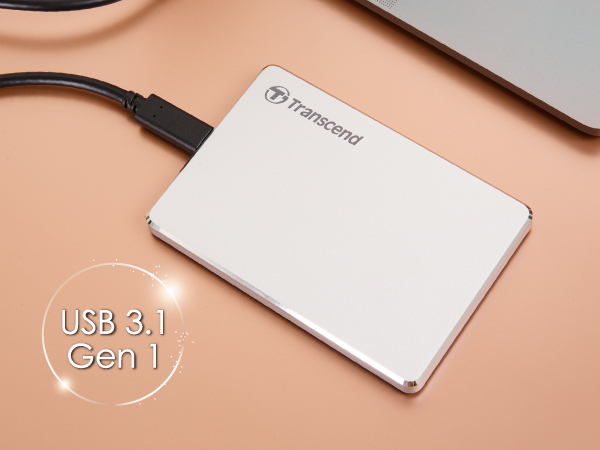 Large capacity. Save all you want.
With up to 2TB of storage capacity, the StoreJet 25C3S is well suited for Mac and Windows users to save high-quality photos and videos, or a large number of documents. High capacity and compatibility make this a convenient storage solution!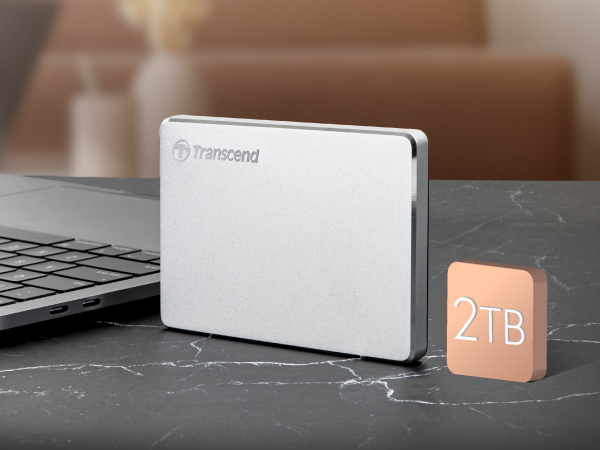 Extreme protection, advanced security.
Transcend's storage devices provide an exclusive disk lock and security functions. With Transcend Elite software, you can protect your entire drive and the files inside with passwords, meeting the high standard of information security.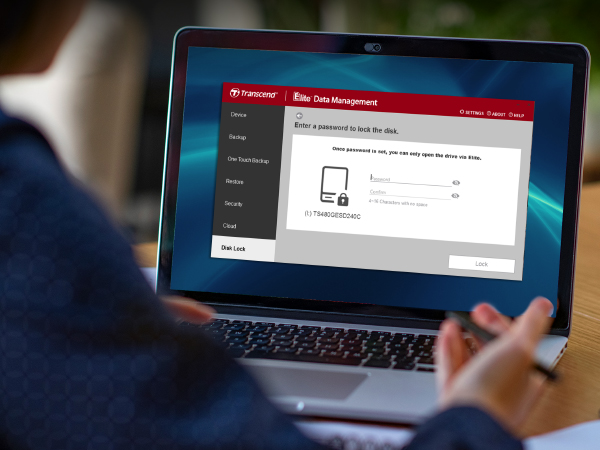 Value-added software
Transcend Elite is an advanced data management software package compatible with macOS, Windows OS, and Android. Available for both desktops and mobile devices, it is a free download from Transcend's official website and from Google Play. Transcend Elite features backup and restore, data encryption, cloud backup, and disk locking functions.
For Windows and Mac User's Manual
Transcend offers exclusive RecoveRx software, a free data recovery utility that allows you to search deep within a storage device for traces of erased files including digital photos, documents, music, and videos.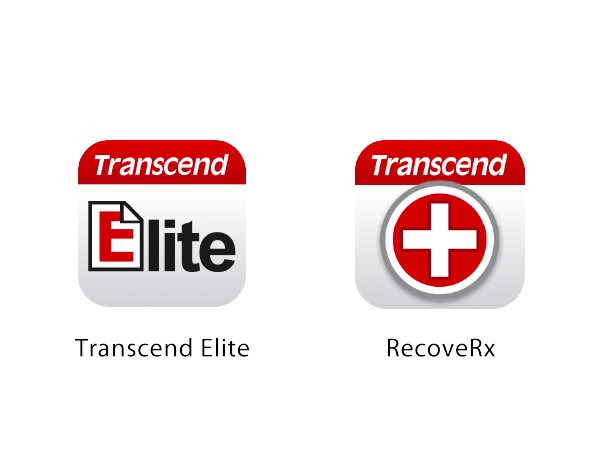 Specifications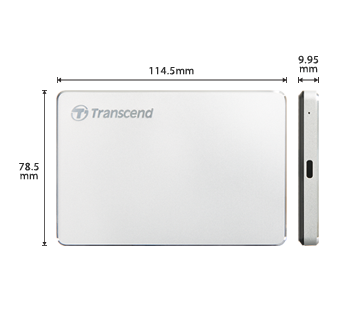 Appearance

Dimensions
114.5 mm x 78.5 mm x 9.95 mm (4.51″ x 3.09″ x 0.39″)
Weight
133 g (4.69 oz)

Color

Interface

USB Type

USB Type C to USB Type A

/

USB Type C to USB Type C

Connection Interface

Storage

Capacity

Storage Media
Note

Please be noted that actual capacity may differ due to different standards of measurement in a computer operating system. Please click here for more information.

Operating Environment

Operating Temperature
5°C (41°F) ~ 55°C (131°F)
Operating Voltage

Warranty

Certificate

CE

/

FCC

/

BSMI

/

KC

/

RCM

/

EAC

Warranty

Three-year Limited Warranty

Warranty Policy

Please click here for more information about the Transcend Warranty Policy.

System Requirement

Operating System

Microsoft Windows 7
Microsoft Windows 8
Microsoft Windows 10
Mac OS X 10.7 or later
Linux Kernel 2.6.31 or later